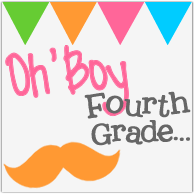 Holy Smokes! I can not believe it is already December. November just flew by! It is time for
CURRENTLY hosted by Farley over at Oh'Boy 4th Grade
LISTENING: With such a crazy busy weekend the laundry was piling up. I love lazy Sundays to get caught up on necessary evils, such as laundry, cleaning, and paperwork. There is nothing like hunkering down in the afternoon with no place to go just getting caught up on things. Of course once the Chiefs came on TV I am nervously listening to and watching the game.
LOVING: I love this time of year. There is such an excitement with the little ones in my class that is contagious. I also love spending quality time with family and friends during the holidays.
THINKING: Wow! I can't believe there are only three weeks until Christmas. I need to get a move on with decorating and shopping!
WANTING: A peppermint mocha from Starbucks or a concrete from Custard's! I can't wait to find out the new flavors for December.
NEEDING: I am finished with all but one class this semester. I need to motivate myself to finish this week's assignment!!!
FAVORITE TRADITION: My sister has a killer peanut brittle recipe. The sisters get together to make several batches. It's such fun and great bonding between us.
On another note, be sure to check out the sale on Teacher's Pay Teachers Monday and Tuesday. I will have 20% off my products and with the extra TpT promotion you can save 28%. I just posted a
Gingerbread Math Pack
.
Here are some of the activities from the pack.
They are aligned to Kindergarten Math CCSS.
The great thing about these packs is that they are pretty much print and go, so it saves you lots of prep time during this busy time of the year!
Thanks for reading! Have a great day. :)