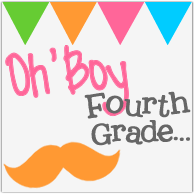 Farley from Oh' Boy Fourth Grade is hosting 'Currently', a monthly linky. This is my Currently list.
LISTENING: We started off listening to the Rose Bowl, but now football has taken over!
LOVING: I so needed the time off for the holidays. It gave me a chance to reenergize, rest up, and prepare for second semester. I was TIRED!
THINKING: I have some ideas of what I want to do, but haven't really put anything down on paper. I need to go through the stuff I already have and print off some new stuff.
WANTING: I had foot surgery right before Christmas. It is healing, but by the end of the day it really hurts. I am a little worried about going back to school next week since I won't be able to put it up.
NEEDING: If I had one more week off I think my foot would be good to go.
MEMORY and/or TRADITION: Love Actually and Christmas Vacation are our go to Christmas movies we watch every year. It's definitely a tradition!
Thanks for reading! Have a Happy New Year!